Please Read...
This page contains information that is useful for you to know to help you maximize the results of your ISR efforts.
The full details are contained in the ISR agreement.
Please use the form below for questions and comments.
Jump to Contact Form
You've probably heard of it...
Telemedicine-Telehealth... You've probably heard of it. Maybe you use it. Now you'll have the opportunity to profit from it. WhatsUpDocConnect.com connects you to a licensed doctor located in your state through what is known as Telemedicine or Telehealth.
Make your efforts count
Each time you connect with consumers, they have the power—to listen, engage, share with friends, or to ignore, unfollow, unsubscribe. It's up to you as an ISR to make these interactions matter.
More telling... less selling
Your interaction should be geared to telling not selling. Let the collateral material, our website and videos do the heavy lifting. We strive to fuel human connections that drive real business outcomes. We're focused on member satisfaction, we have great member appreciation, however, to fully appreciate the WhatsUpDocConnect experience you have to try it. We provide an easy way for people to have the "WhatsUpDocConnect experience". We find that once they try it and become a WhatsUpDocConnector! a/k/a WhatsUpDocConnect.com member, they don't want to be without it.

As an ISR you have a great opportunity to offer a free month of WhatsUpDocConnect (one time $5.00 registration) to prospective members, they can try WhatsUpDocConnect for a full month free before they buy! There are no term contracts, it's a monthly membership that can be cancelled anytime before the next monthly billing cycle.
Earn monthly commissions
You're earning monthly commissions by promoting memberships in WhatsUpDocConnect.com. Perhaps the best part is, you don't have to sell anything. The collateral, videos, and the WhatsUpDocConnect.com website do most of the selling. You introduce and promote (according to the ISR rules) memberships in WhatsUpDocConnect. That's the beauty of being an ISR, you don't have to invest the time and effort to create something to sell. You can begin making money as an ISR as soon as you have received your approved ISR application.
Introduce and promote
Introduce and promote WhatsUpDocConnect, and everything after that is up to how your prospective member reacts to the collateral material, videos and the WhatsUpDocConnect website, etc. You will continue to receive monthly commissions (recurring revenue) every month on each paying member for as long as they remain a member. (See ISR Agreement for details)
It's easy to get started
Like many things, it's relatively easy to get started with being an ISR, but more challenging to succeed. When done the right way, being an ISR can produce a small amount or a large amount of monthly recurring revenue for you.

Some ISR's just want to make a little extra money, some ISR's focus on building a large recurring commission revenue stream. But doing it right requires work and a smart strategy—and it especially means not putting the desire for short-term gain over the needs of your prospective members.
How Much You Can Earn
Thankfully, there is no real limit on how much you can make as an ISR. Working as an Independent Sales representative (ISR) can be a great way to augment your existing income, or even become your main source of income if you're willing to make the commitment.

But in either case, if you're looking for long-term success with the ISR Program, you have to be willing to do it the right way. . . putting the interests of your prospective members first (build trust).

That's one of the reasons we provide the first month free for new members (one time $5.00 registration). This gives you the opportunity as an ISR to let prospective members try WhatsUpDocConnect for a full month without having to pay upfront. There are no long term commitments, it's a monthly membership that can be cancelled anytime before the next monthly billing period.
Simple repeatable process...
Think of people that would benefit from the convenience, cost certainty (unlimited doctor visits), people who want the answer to uncertainty (being able to ask a doctor questions anytime, anywhere).
Clarify your message:
- You're not the hero, you're the guide…
- Make it simple
- Make it clear
Don't try to sell meat to vegetarians…
There are approximately 147 million people in the US that are potentially receptive to using WhatsUpDocConnect.
Don't concern yourself with the other 180 million people who may not be interested.
WhatsUpDocConnect is in demand
We offer unlimited doctor care anytime, anywhere in all 50 states including the District of Columbia for the low cost of a monthly membership. We have 3 primary plans, single, family and business/organization/group. the family plan covers up to 7 members living in the same household!
Telemedicine is becoming the
normal...
WhatsUpDocConnect is at the forefront and you can earn great commissions
while providing real value... convenient and affordable access to
"Doctor Care Anytime Anywhere"
Commissions are paid for each member enrolling with your ISR Redemption Code. You can earn additional recurring commissions by becoming a Super ISR.
As an ISR you get your own password protected account page where you can see all of your commission statistics and all of your transactions.
You continue to receive monthly commissions for the members that enroll with your Redemption Code, as long as they remain paying members you can earn a recurring commission.
It's perfectly simple...
Offer a free month of
WhatsUpDocConnect!
"Doctor Care Anytime Anywhere"

As members continue to join
with your ISR Redemption Code
you get sweet recurring commissions!
Simple as can be
The ISR Program is actually quite simple…

You get paid a commission on sales (memberships) based on
the number of members you enroll each month.

You will get paid the commission rate (percentage) described on the
Commissions page and in detail in the ISR Agreement.

You get paid once per month for earned commissions according to the ISR Program.

You must have a PayPal account to receive your commissions.
We use PayPal to send your commission payments to you.
If you don't have a PayPal account you can get one free from PayPal.

We are transparent with how we calculate and payout commissions with the ISR Program.
Information is presented in simple summaries and more precise details providing
various ways for you to review the information.

In addition you will find detailed information in the ISR Agreement.
We want you to be fully informed. If you have any questions or concerns,
please use the form provided below and we will be glad to respond promptly.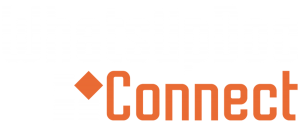 Some of the Adverts in the Market
Click/Tap arrows to see more...
According to industry reports we believe that's how many people in the US who would potentially use WhatsUpDocConnect
According to PwC* "52% of consumers with a high-deductible health plan say it would be hard to afford the deductible" User satisfaction for telemedicine visits is high: one study reports that 78% of participants, after using telemedicine services, stated an interest in using the technology again. With WhatsUpDocConnect there's no deductible or copay. It's all included with your low cost monthly membership. *Price, Waterhouse, Coopers
WhatsUpDocConnect figured out how to deliver value to the uninsured and underinsured. In fact, even if you have a great healthcare plan, you can't beat WhatsUpDocConnect for convenience, reliability and top notch doctors. In 2020 a health industry increasingly pressured to do more with less is taking lessons from emerging companies like WhatsUpDocConnect.
Enter Your Information Below to Get Started